Name: Shinoda Mariko (篠田麻里子 / しのだ まりこ)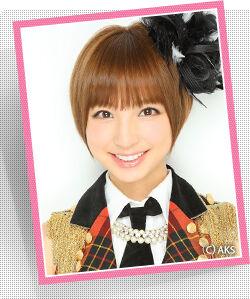 Nickname: Mariko (まりこ)
Date of Birth: 1986.03.11
Hometown: Fukuoka
Height: 167 cm
3-Size: 82-57-85 cm
Bloodtype: A
Zodiac: Pisces
Agency: SOMEDAY
Generation: 1st / 1.5th
Debut Date: 2006.01.22
Current Team: Team A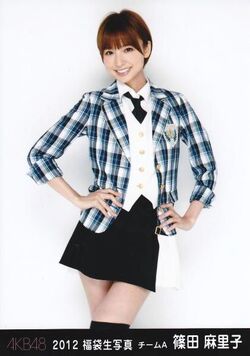 Sub-Unit(s):
Election Rankings:
2009: 3rd
2010: 3rd
2011: 4th
2012: 5th
2013: 5th
Janken Tournament Rankings:
2010: -
2011: 1st
2012: 5th
Extra Information: Shinoda was added in between the 1st and 2nd generation auditions. She had auditioned for 1st generation and did not make it. She instead started working at the AKB cafe near the theater. When the cafe patrons were asked to vote for their favorite member, a large number wrote in Shinoda's name. Shinoda was given 4 days to learn all of Team A's songs (12 Songs). When she succeeded, she was added to Team A.
On July 21st, 2013, she graduated from AKB48. Her graduation concert was held at Fukuoka Dome, as she wanted to graduate in her hometown.
Gallery
[
]
´